T&G PENS
OUR PRICES ALL INCLUDE LASER ENGRAVING AND WE DO NOT CHARGE ANY SET-UP FEE FOR YOUR LOGO OR BRAND.
SHIPPING AND HANDLING IS $5 PER ORDER, REGARDLESS OF ORDER SIZE.
CONTACT US BY E-MAIL TO PLACE AN ORDER.
Handcrafted Wooden Ballpoint Pens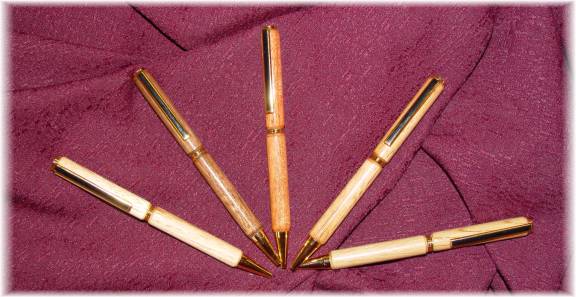 Please click the text links below to go to the pages you want to see.
Schedule of shows we can be seen at
Click link below to e-mail us:
T&G Pens e-mail